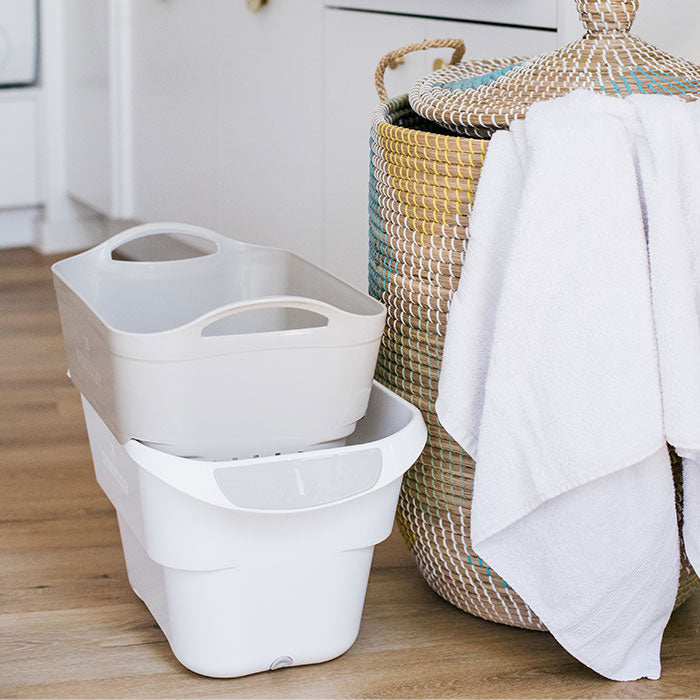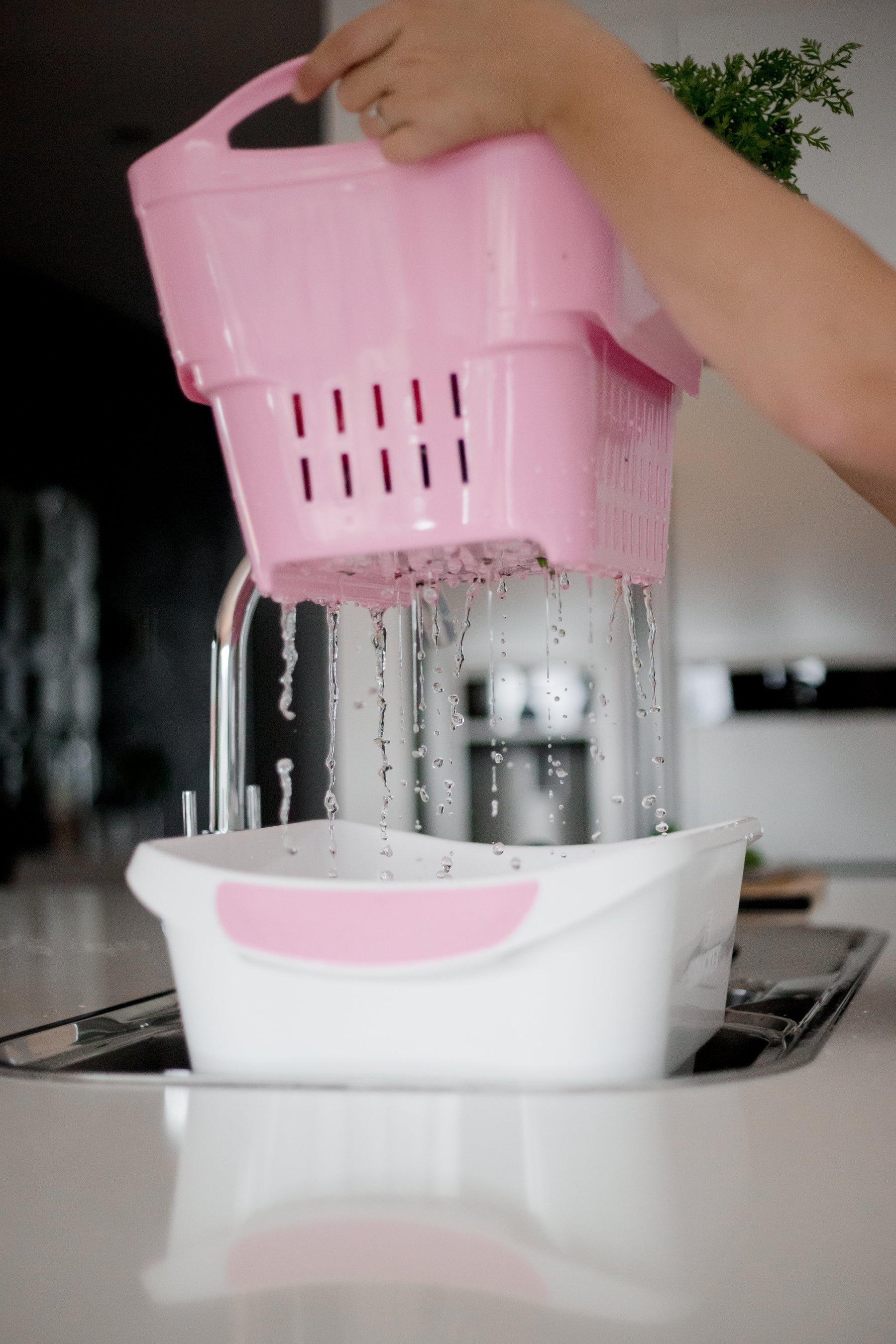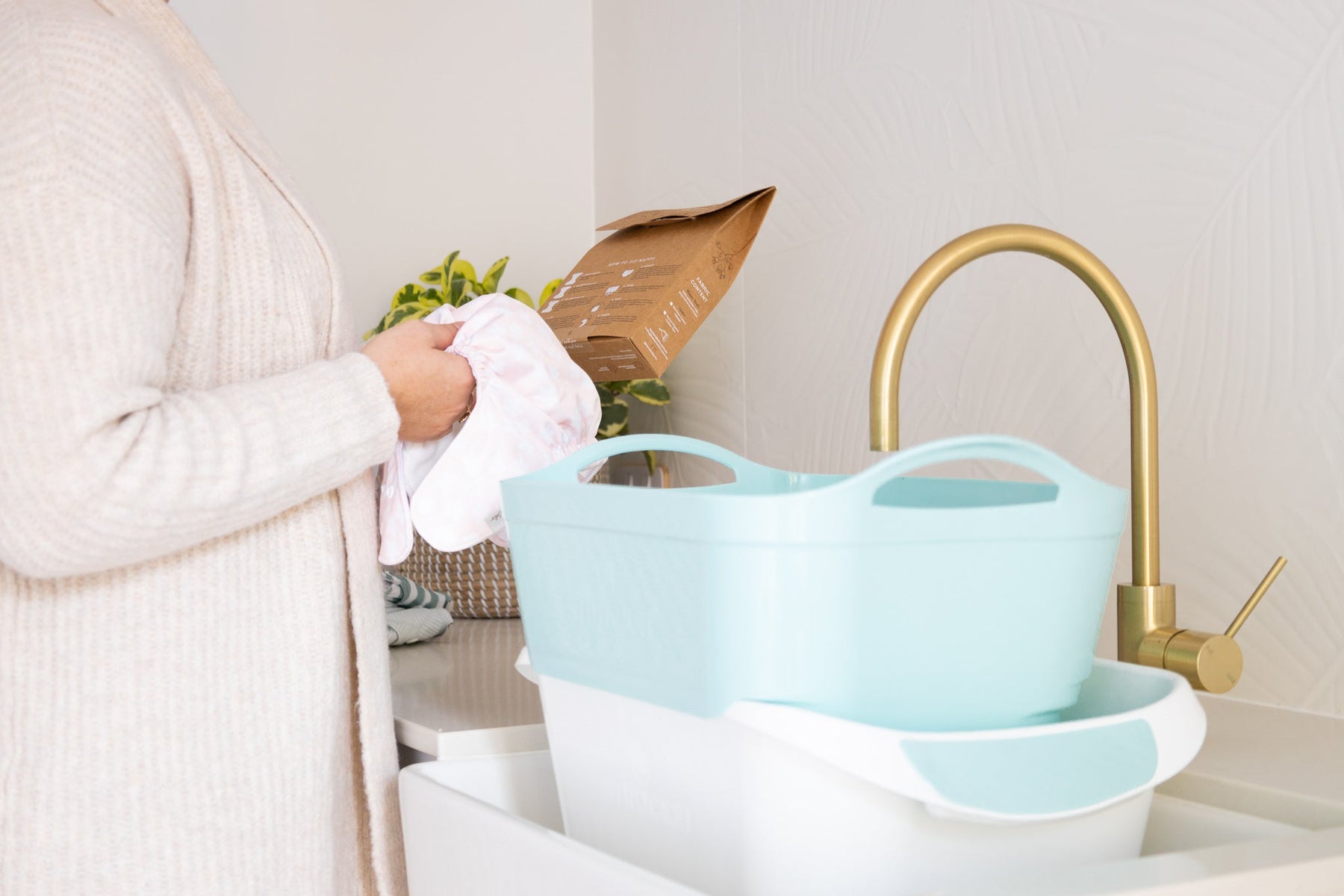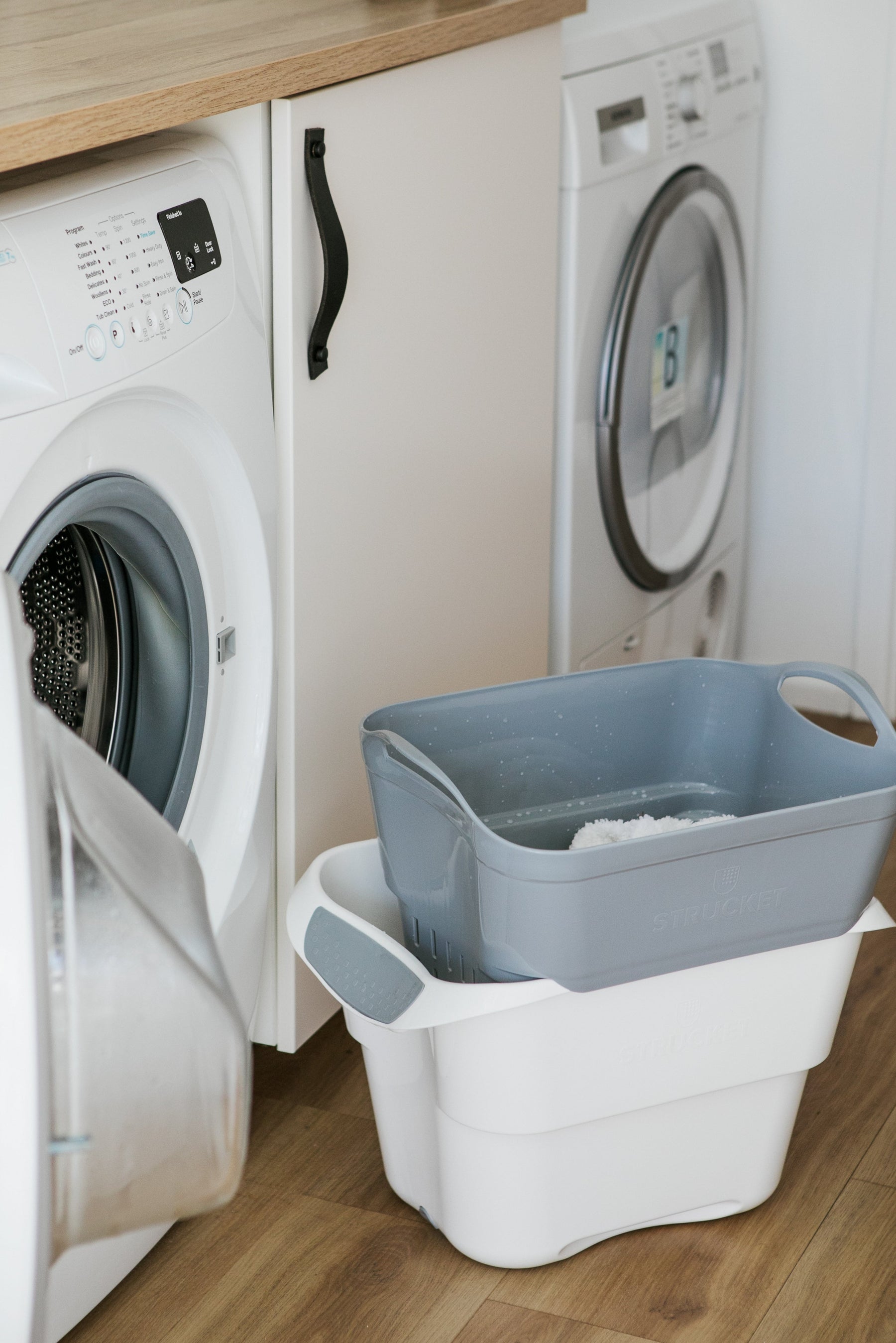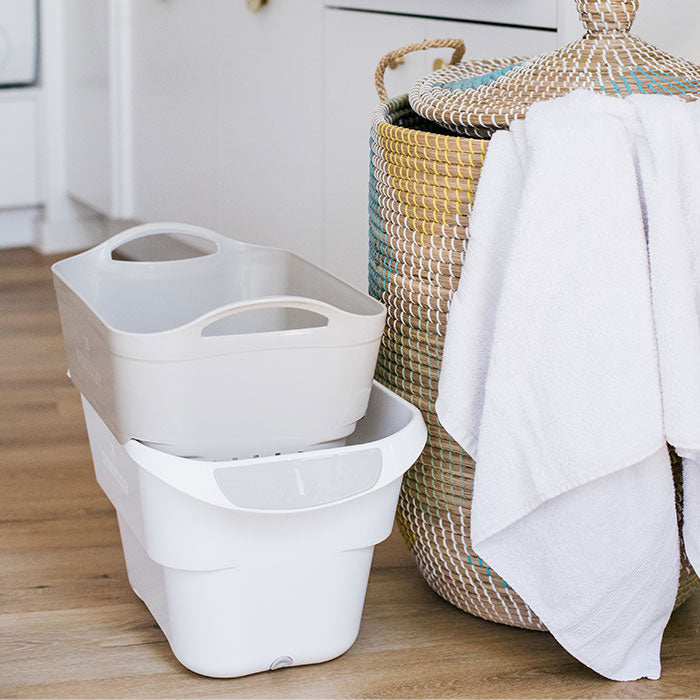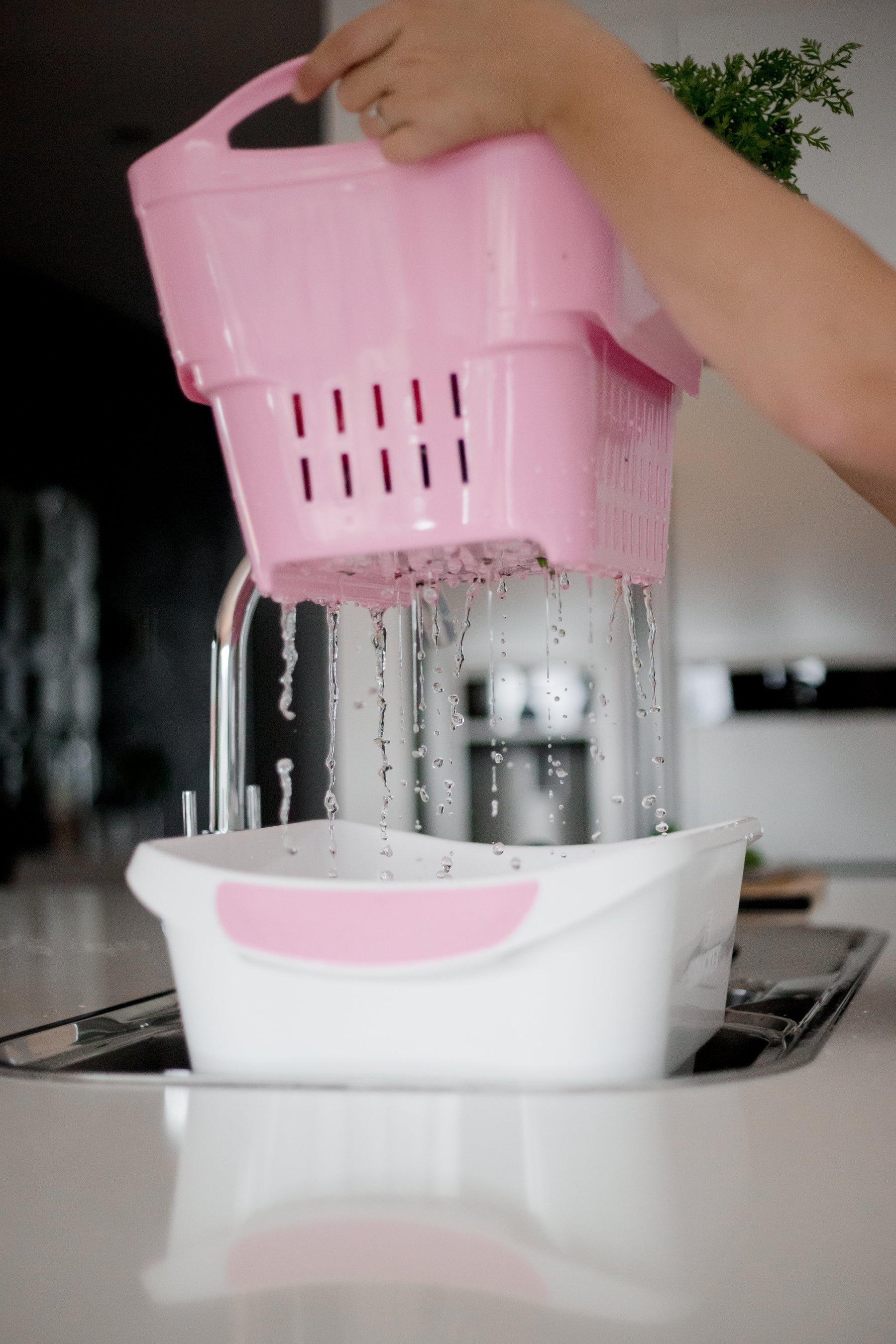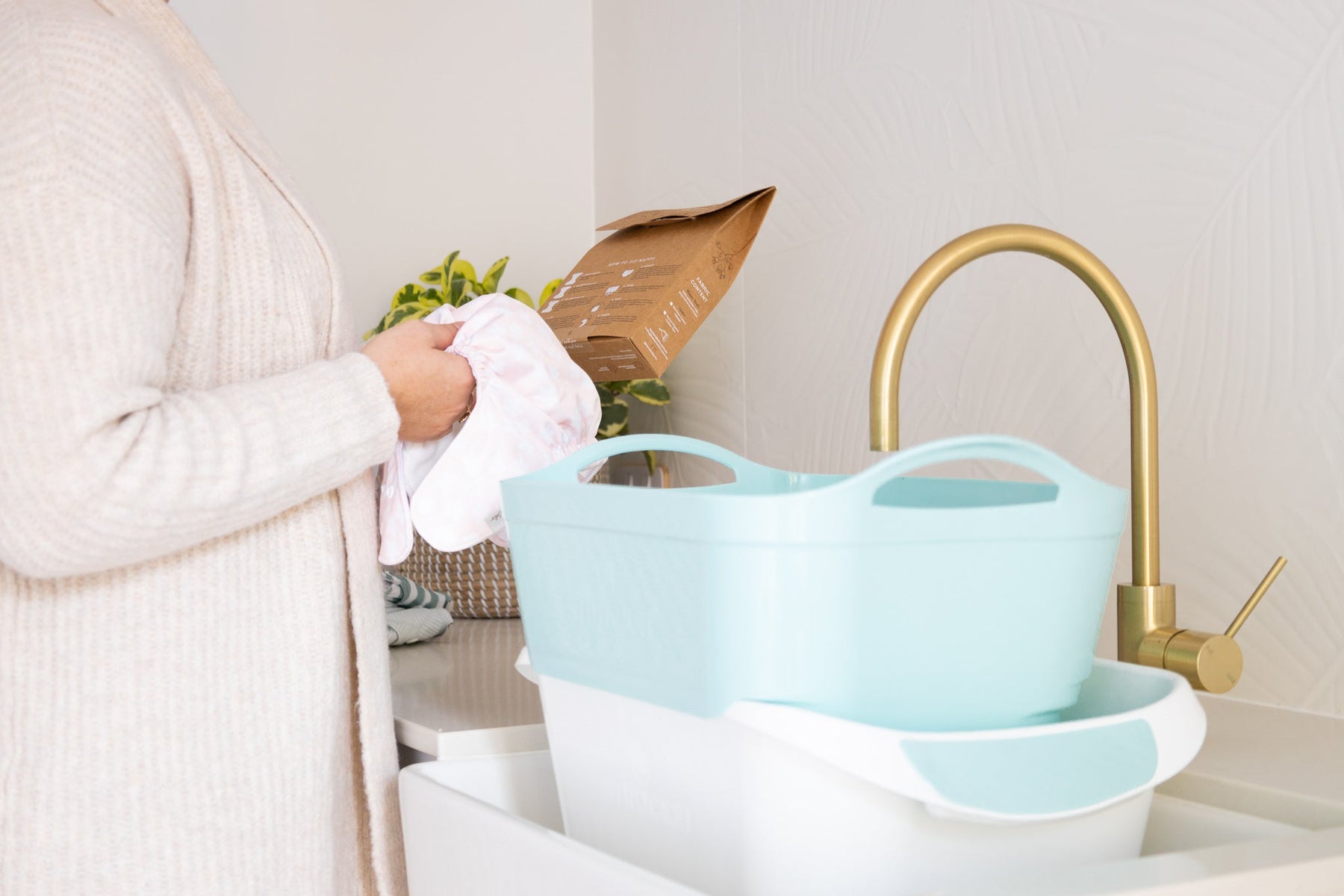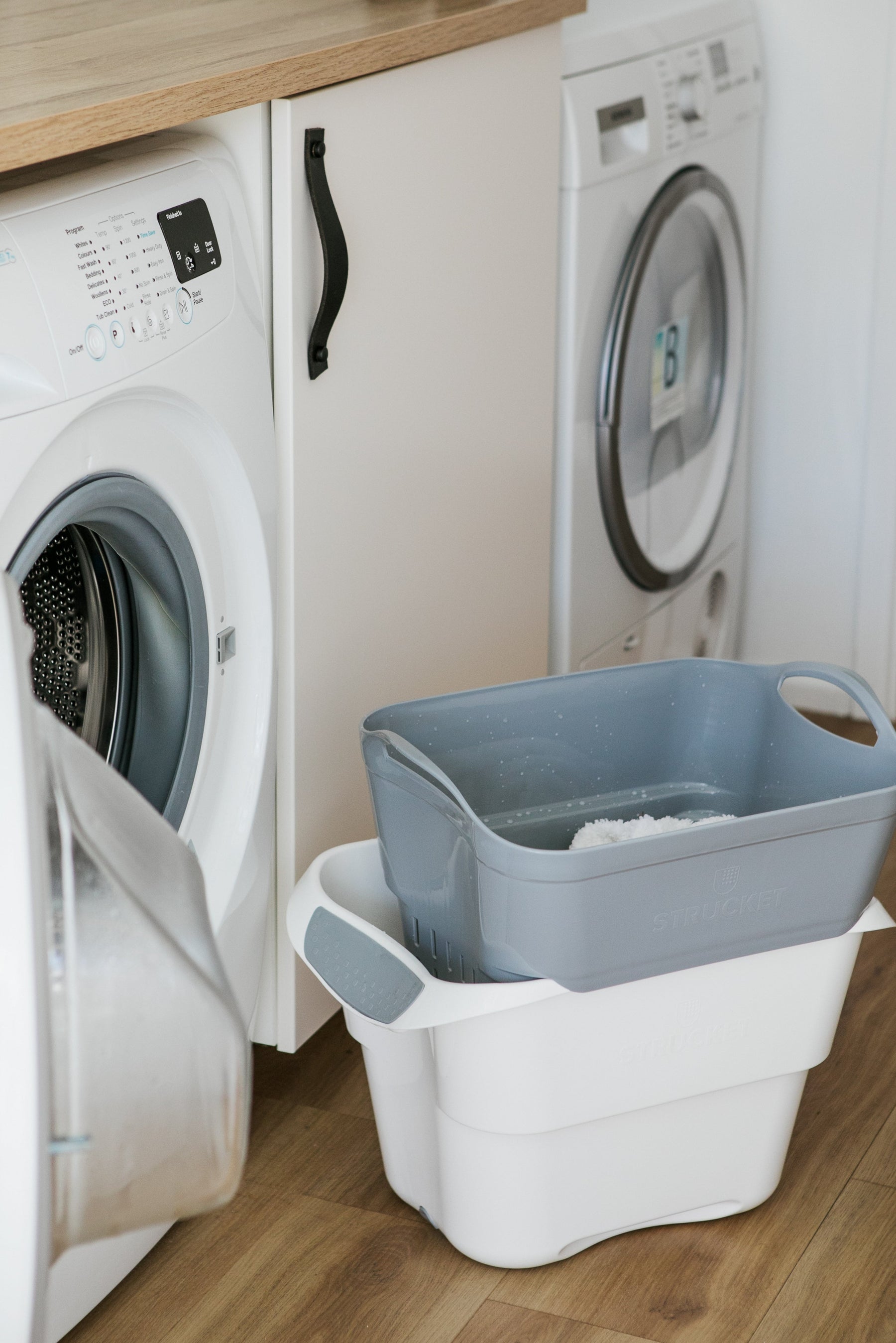 Strucket 19L
Laundry day? Washing hauls of fresh produce? Strucket 19L is your go-to.
This is where the Strucket journey began - the original Strucket 19L.
This product is a versatile must-have; from cleaning kid's toys, to soaking spaghetti-stained tea towels, to gardening and recycling plant water. It can handle the biggest of household, laundry and kitchen jobs.
It's simple to use - just soak, strain, drain:
Soak - Simply fill with water and the best agent for your desired cleaning outcome, and then walk away!
Strain - Easily pull the strainer from the bucket, click into place and separate the soaked items, leaving the dirty water behind.
Drain - Best of all, when the whole job is done, you just need to release the plug built into the base of your Strucket and watch your dirty water drain away. Your hands never have to touch the dirty, smelly water!
Say goodbye to (some) parenthood mess!

Good for all mums, Mother Nature included
The Strucket can be used time and time again, and is 100% recyclable, making it easy to do your bit for the planet.
Plus, it's BPA-free, so it's safer for your family, too.
Dimensions

The Nitty-Gritty
Interlocking technology
Food grade
Australian made
Patented connection
BPA free
100% recyclable
Dishwasher safe
Boiling water safe