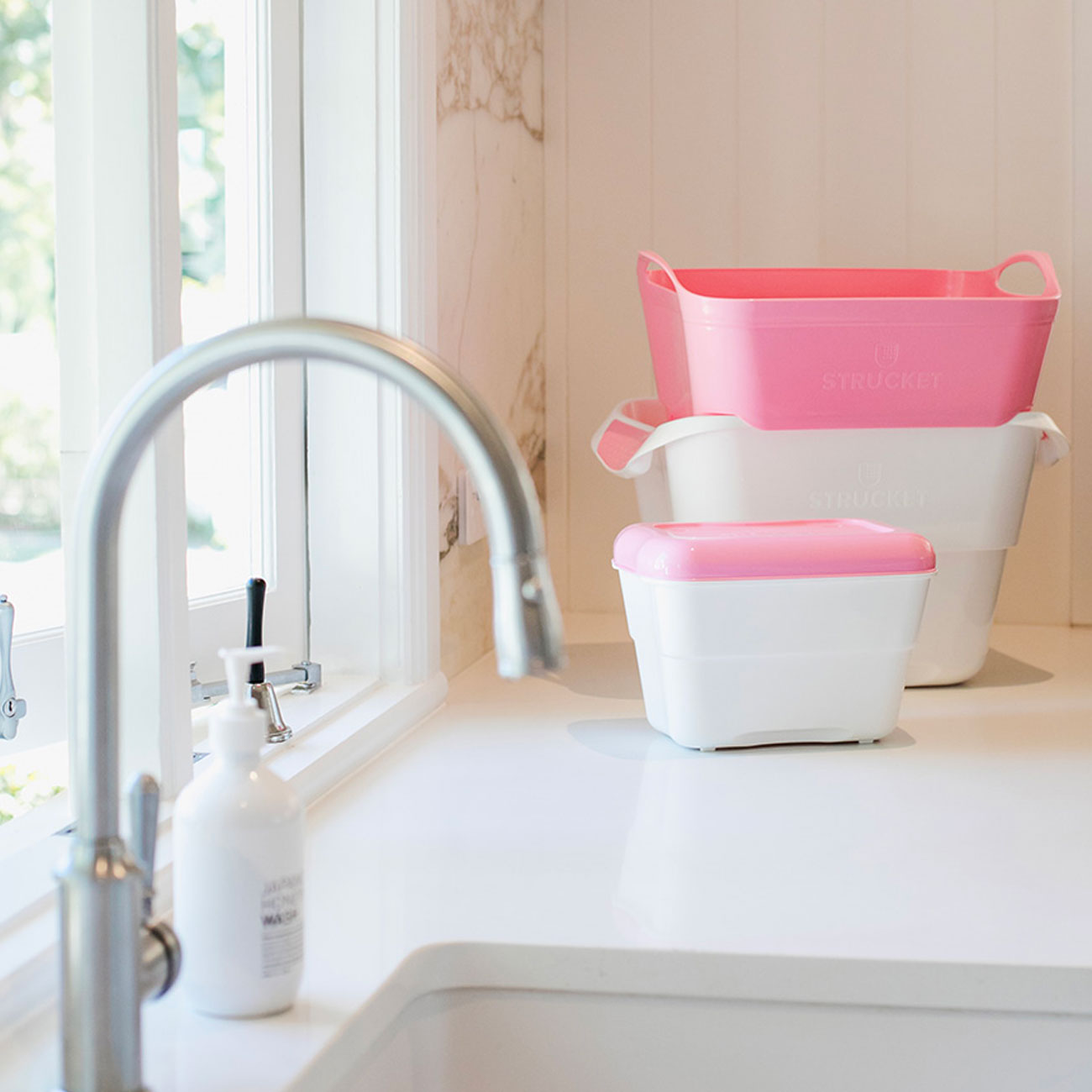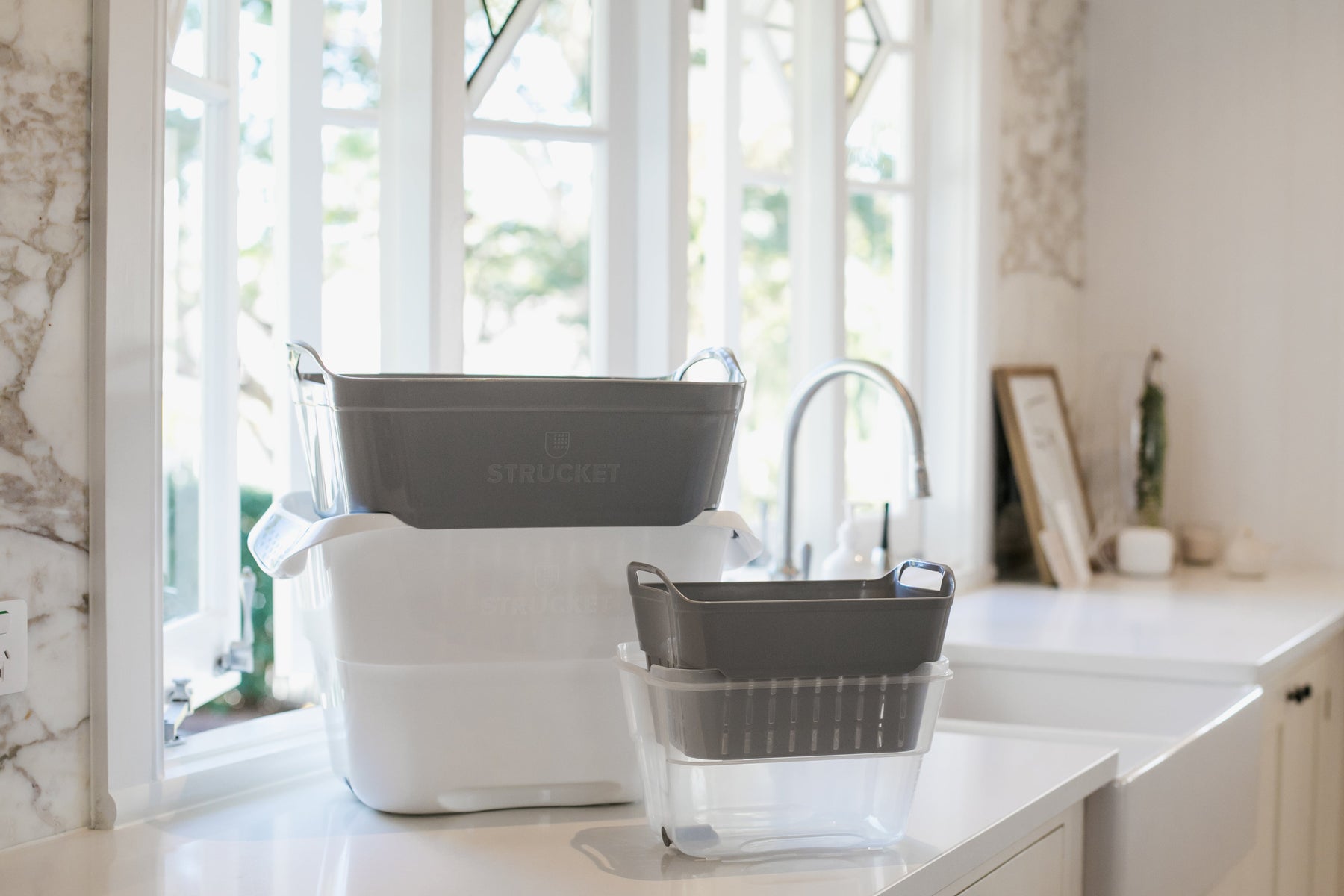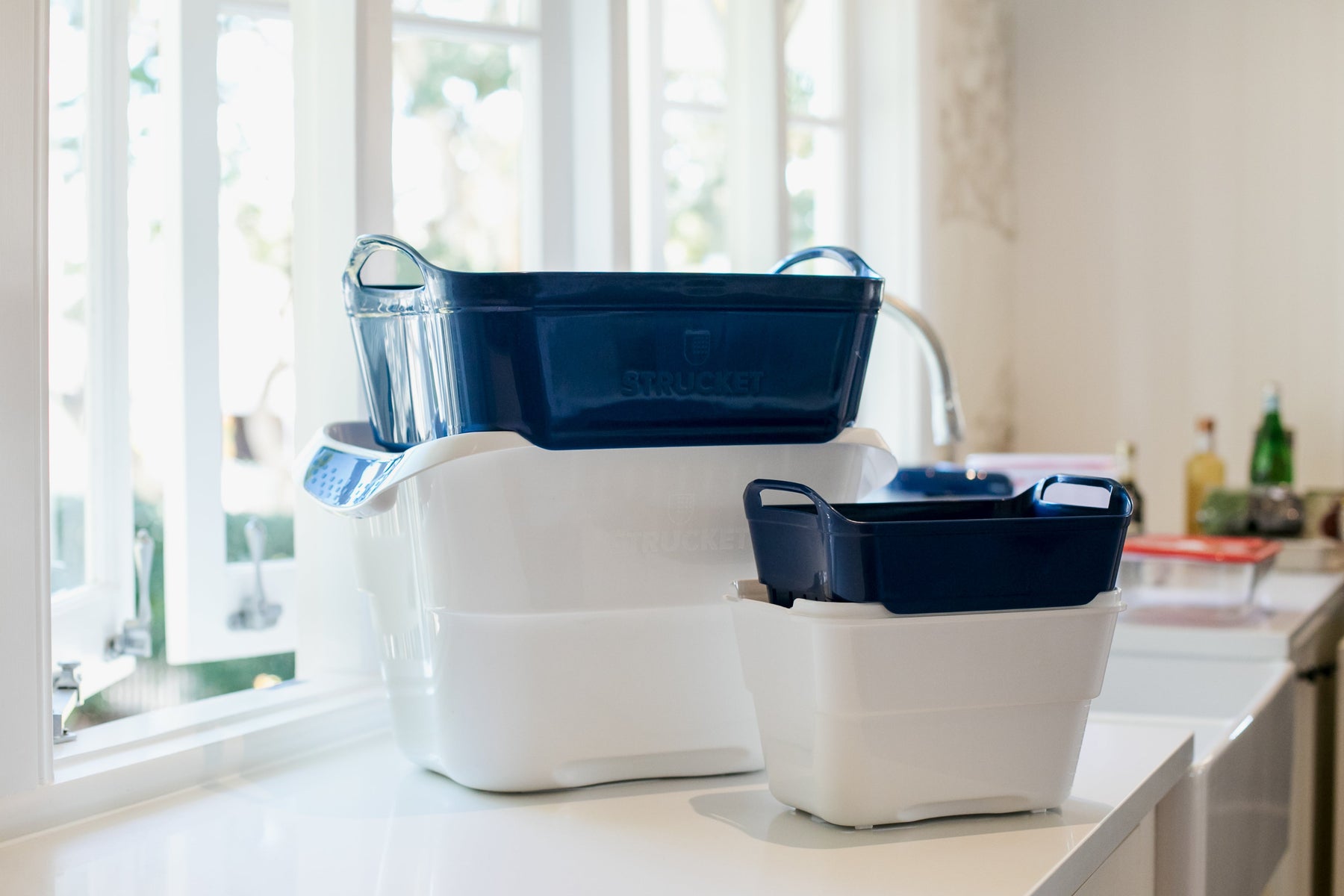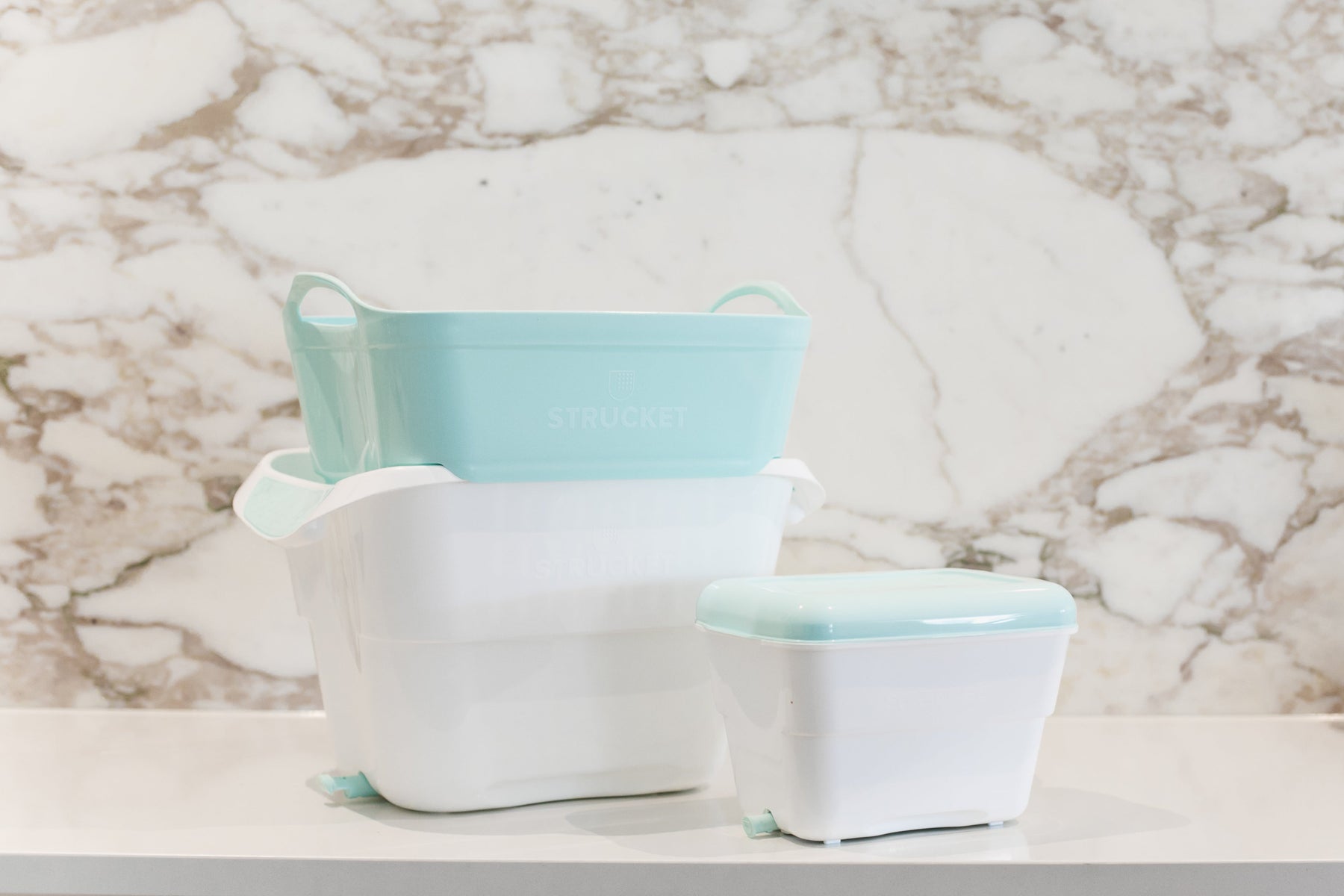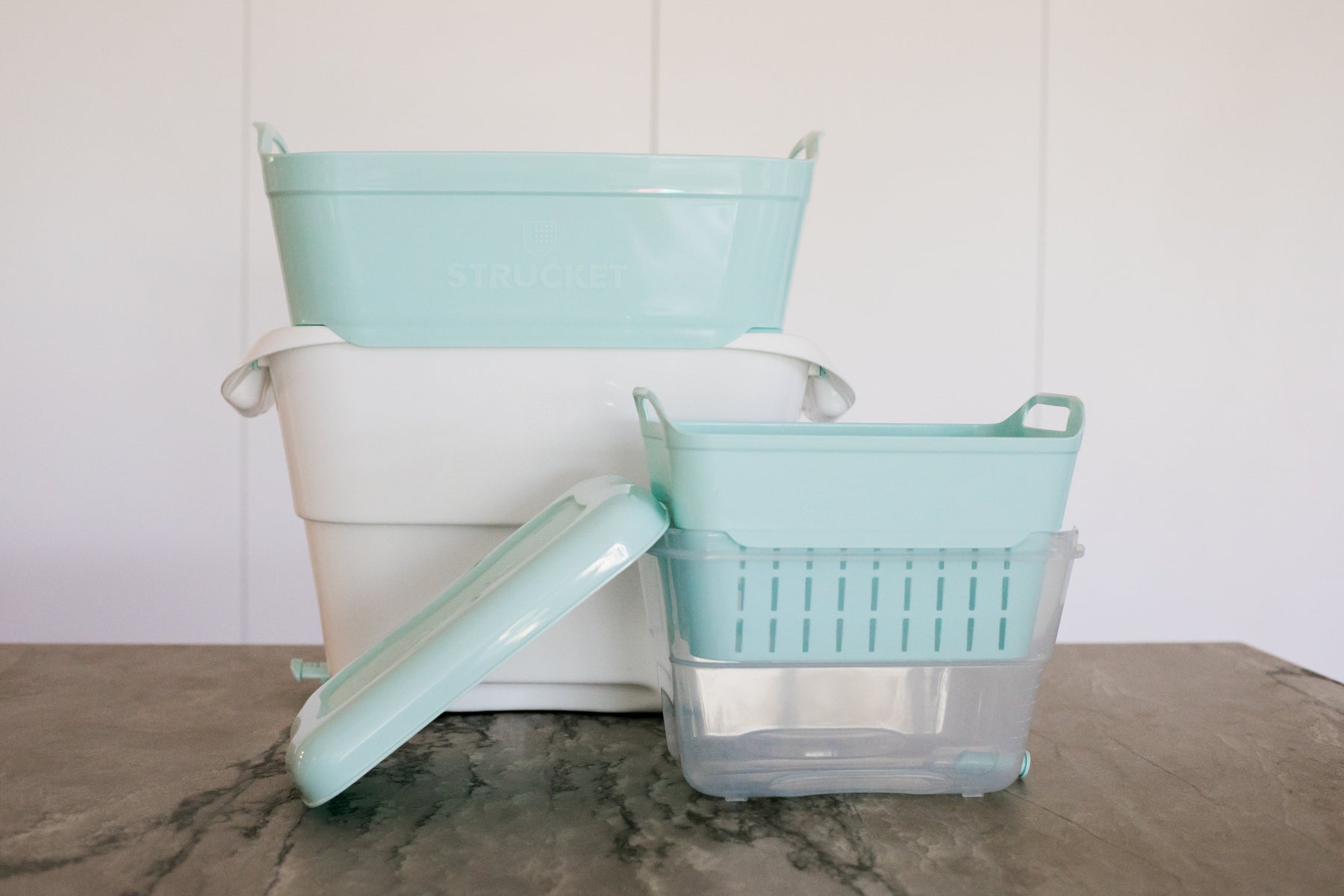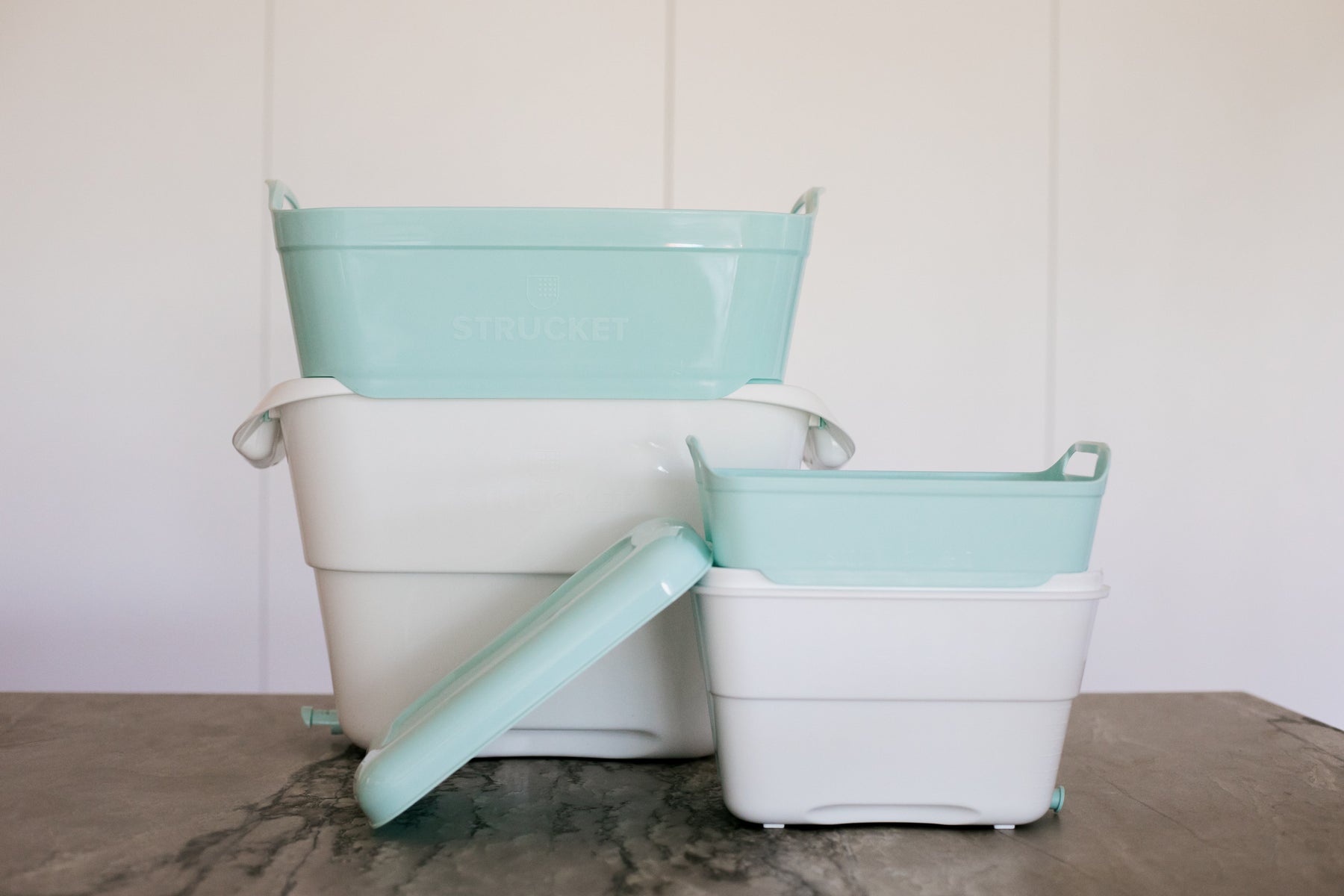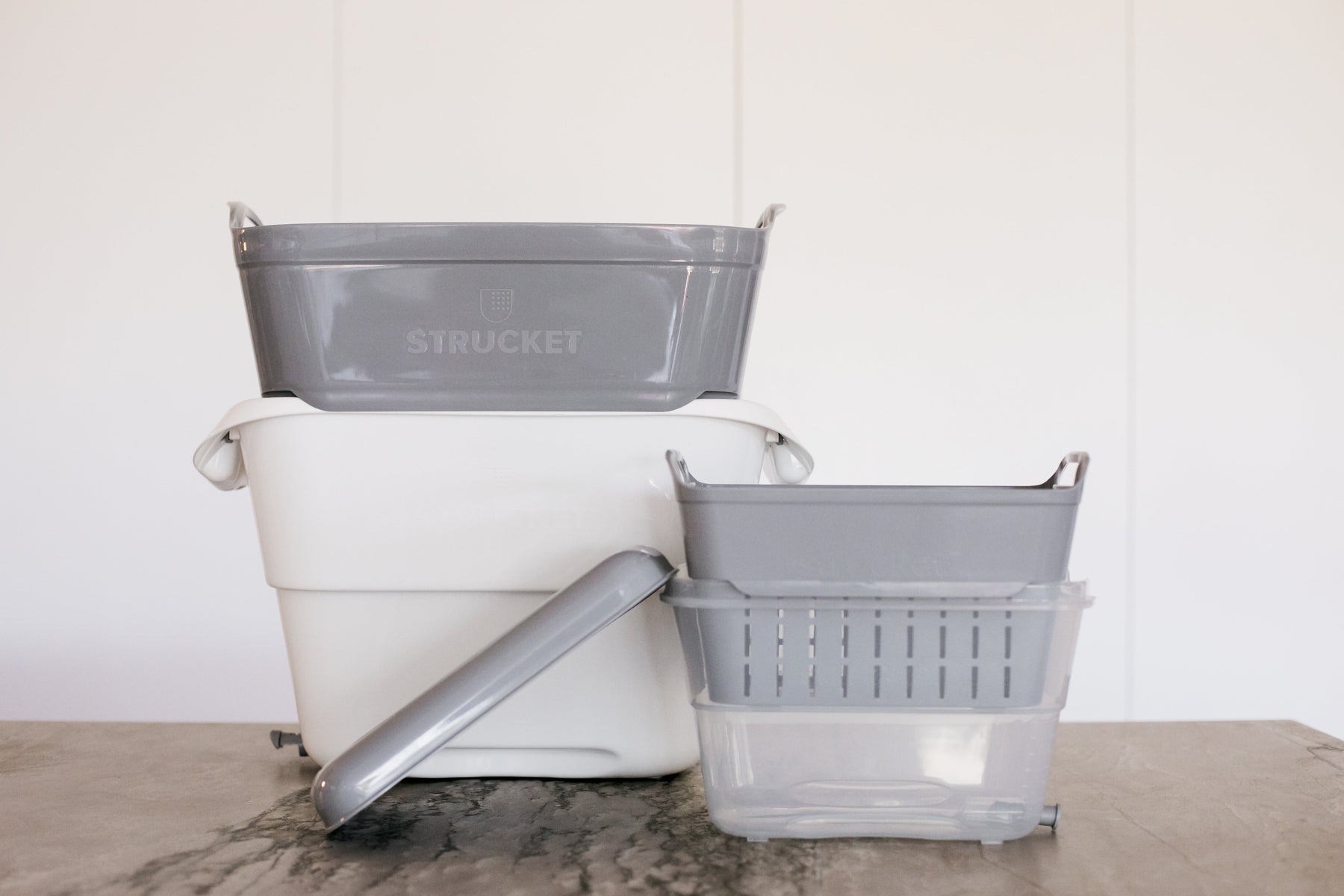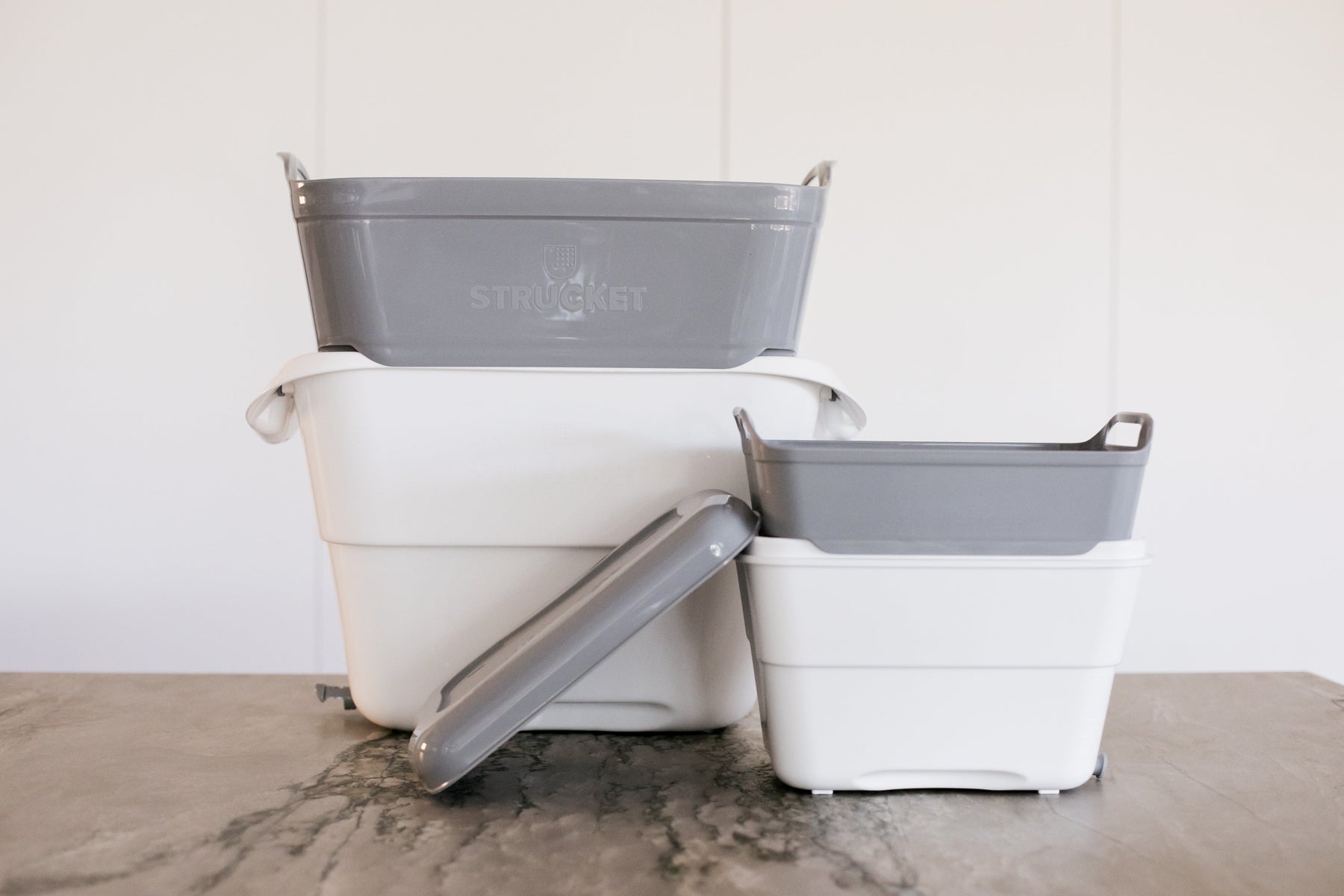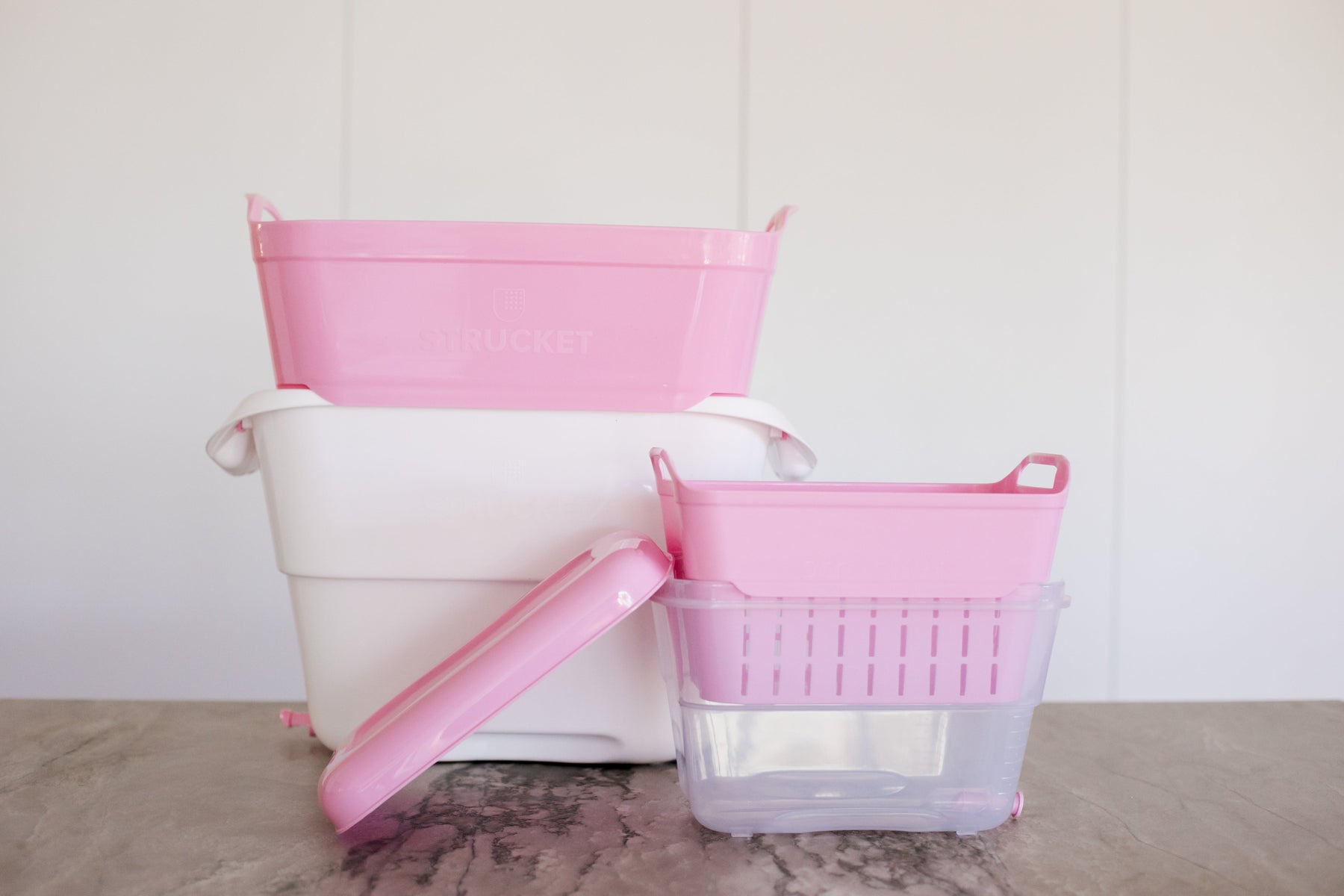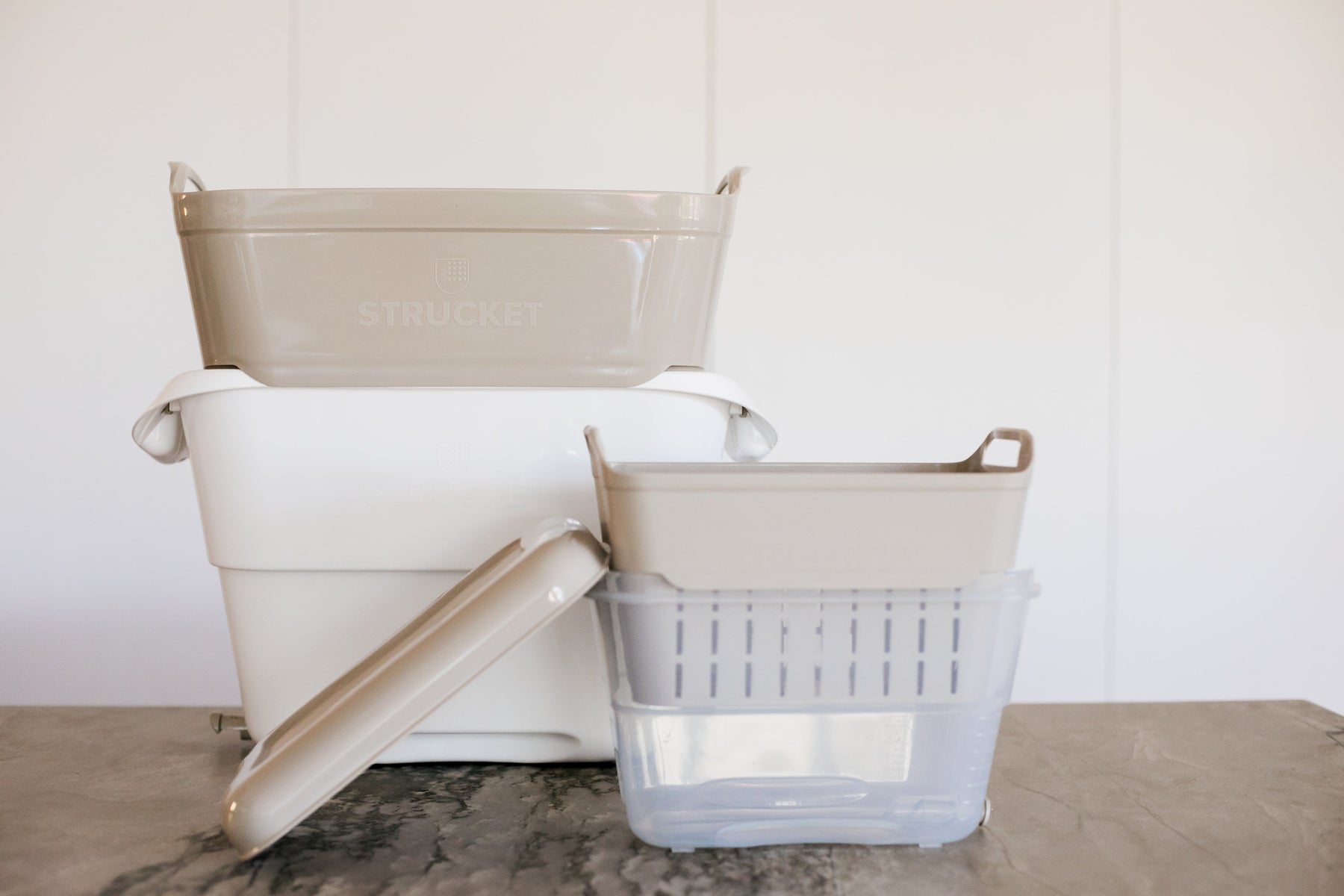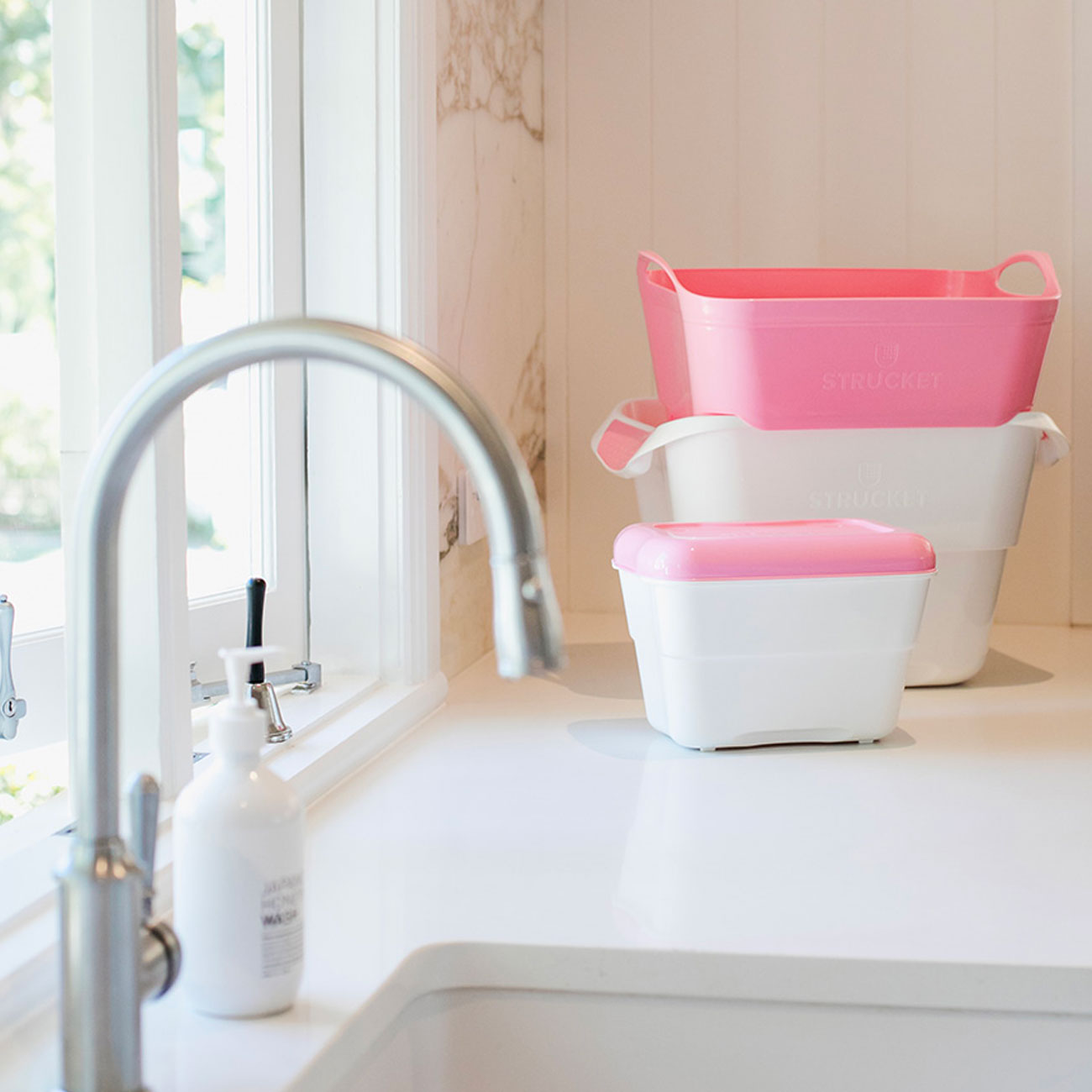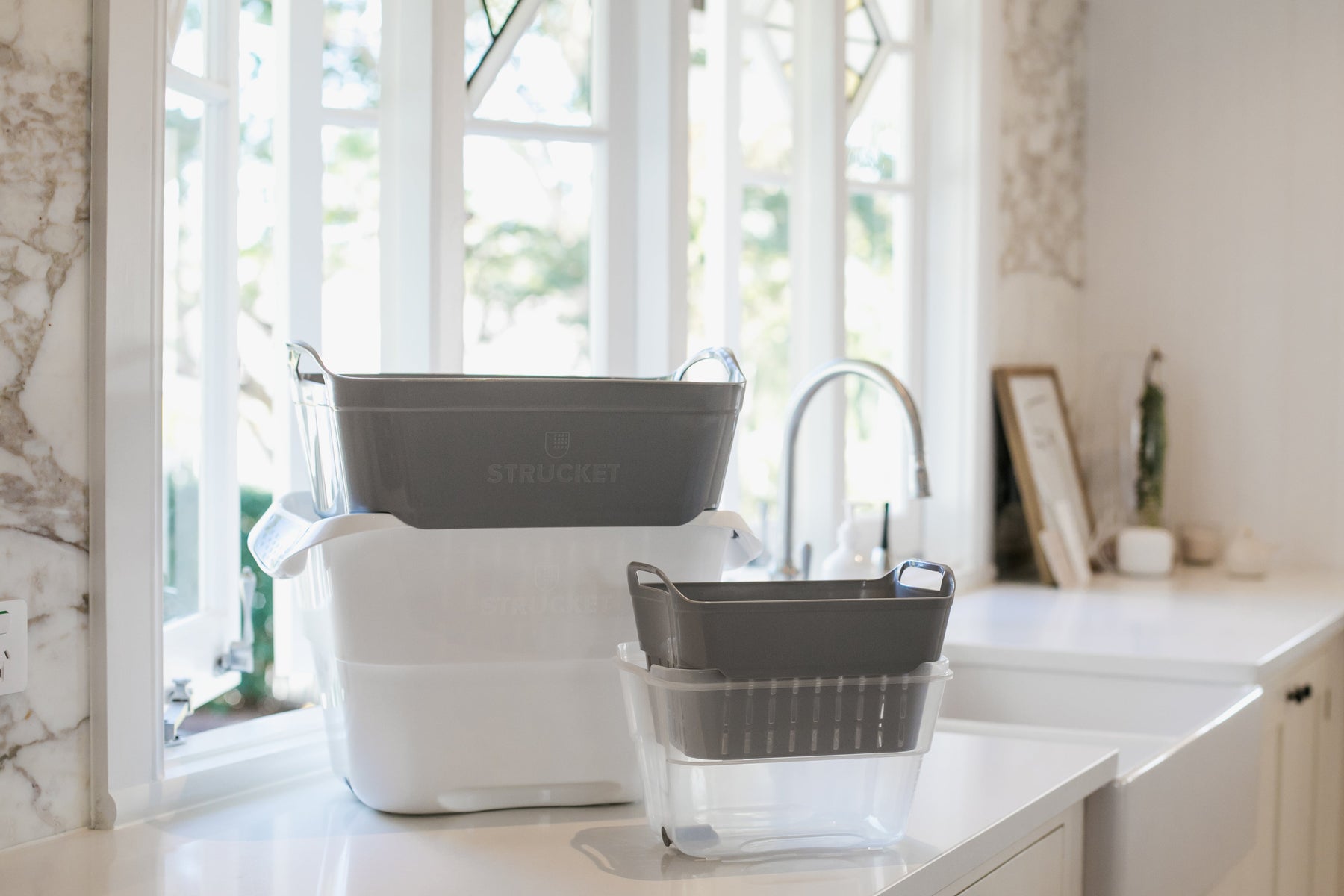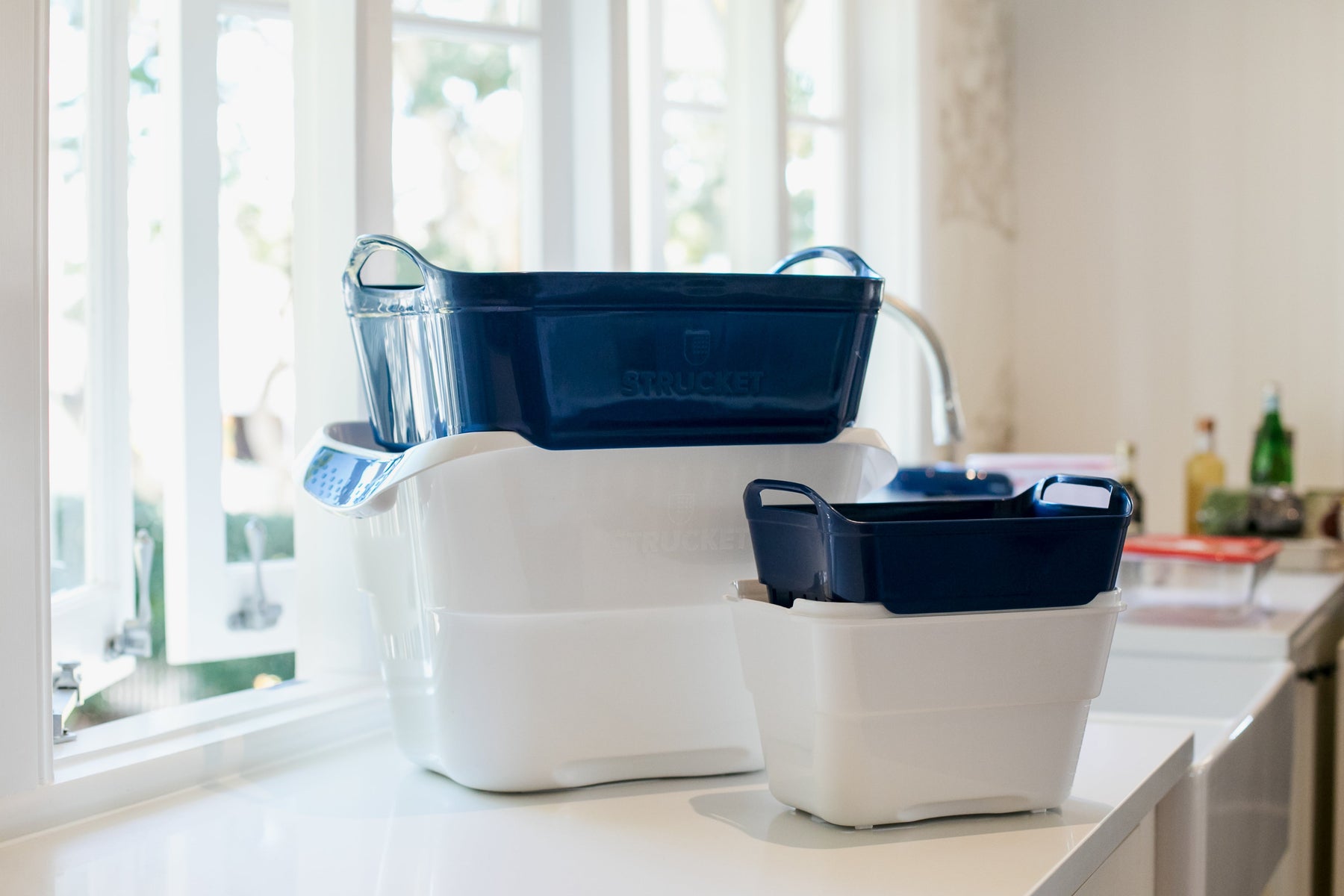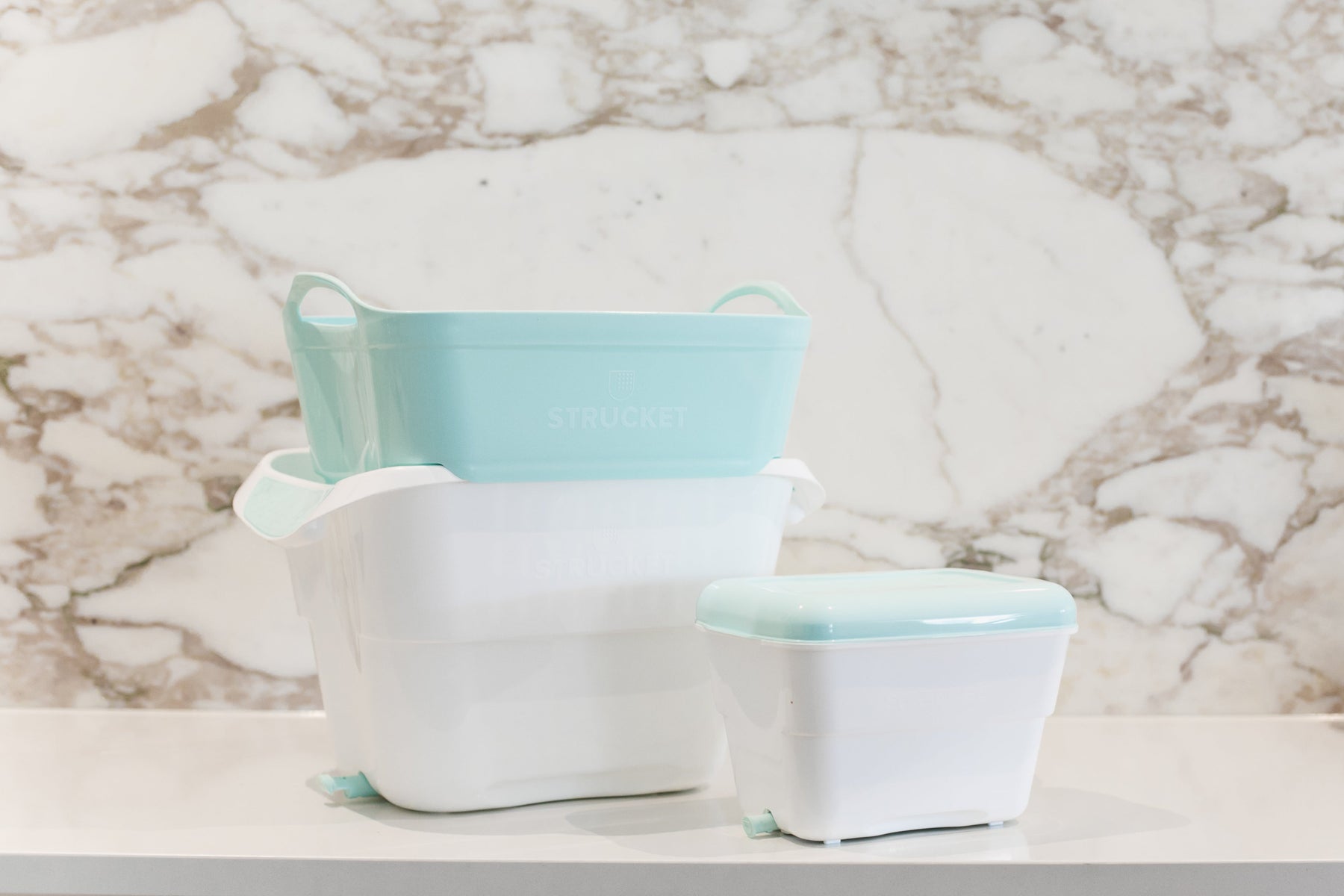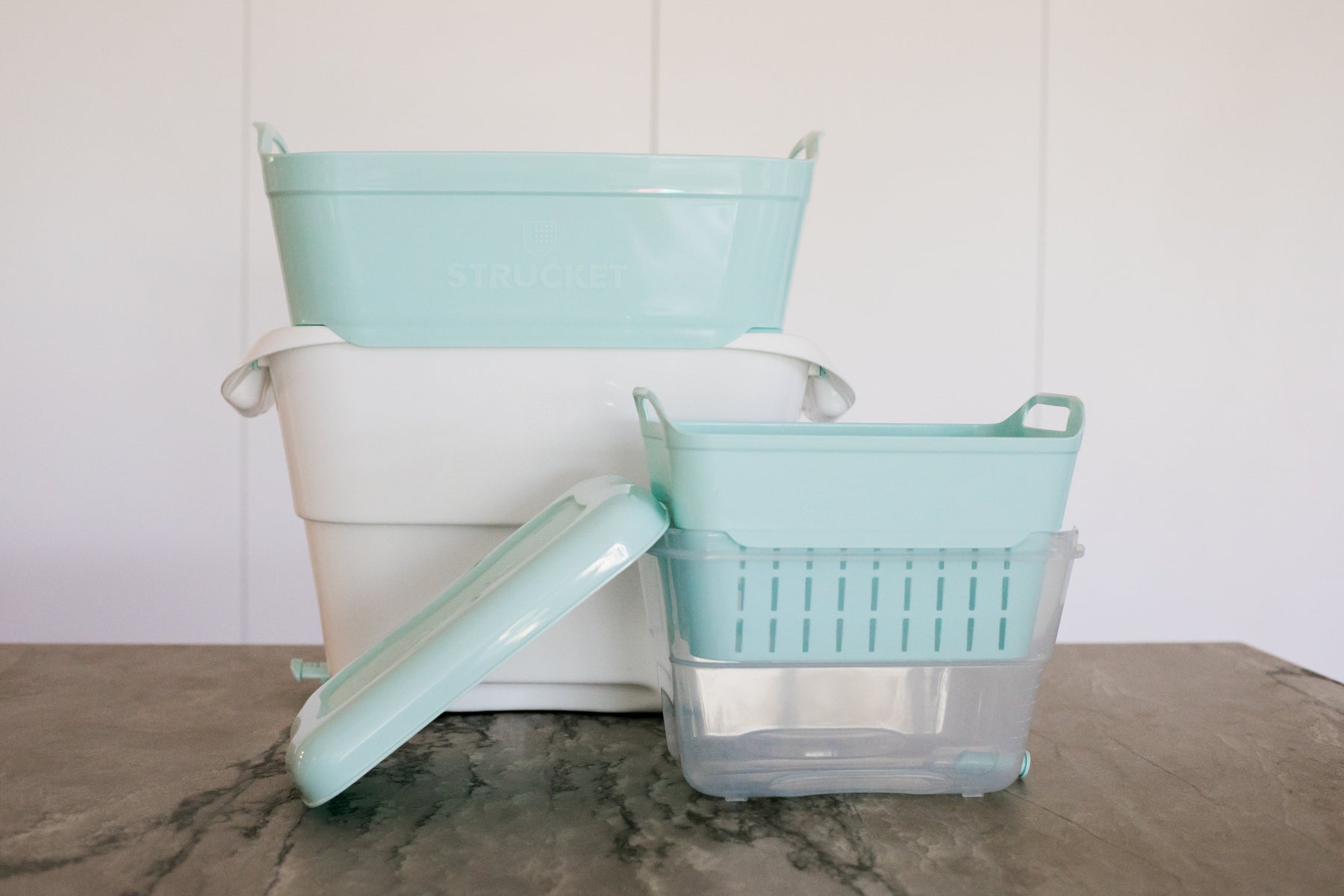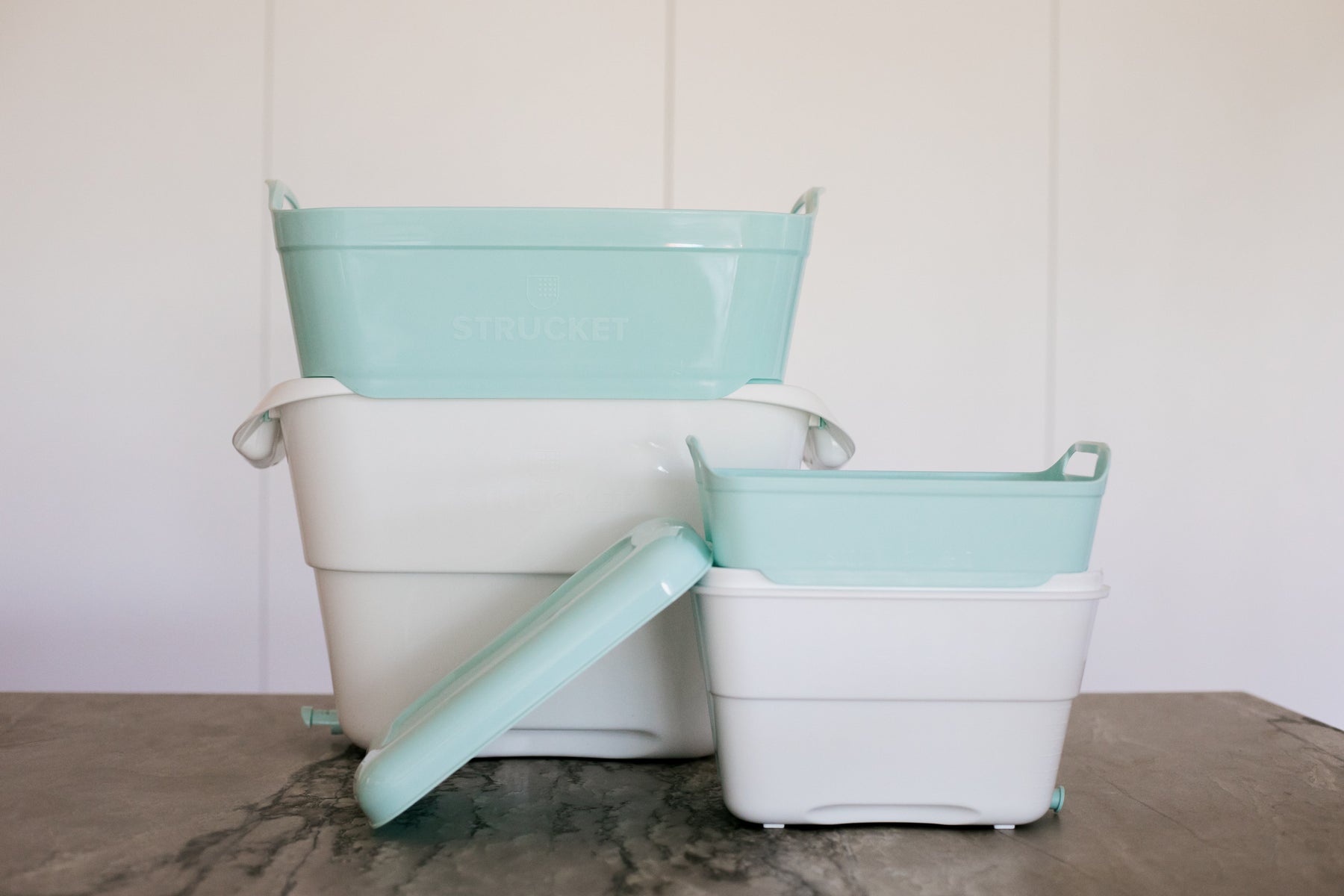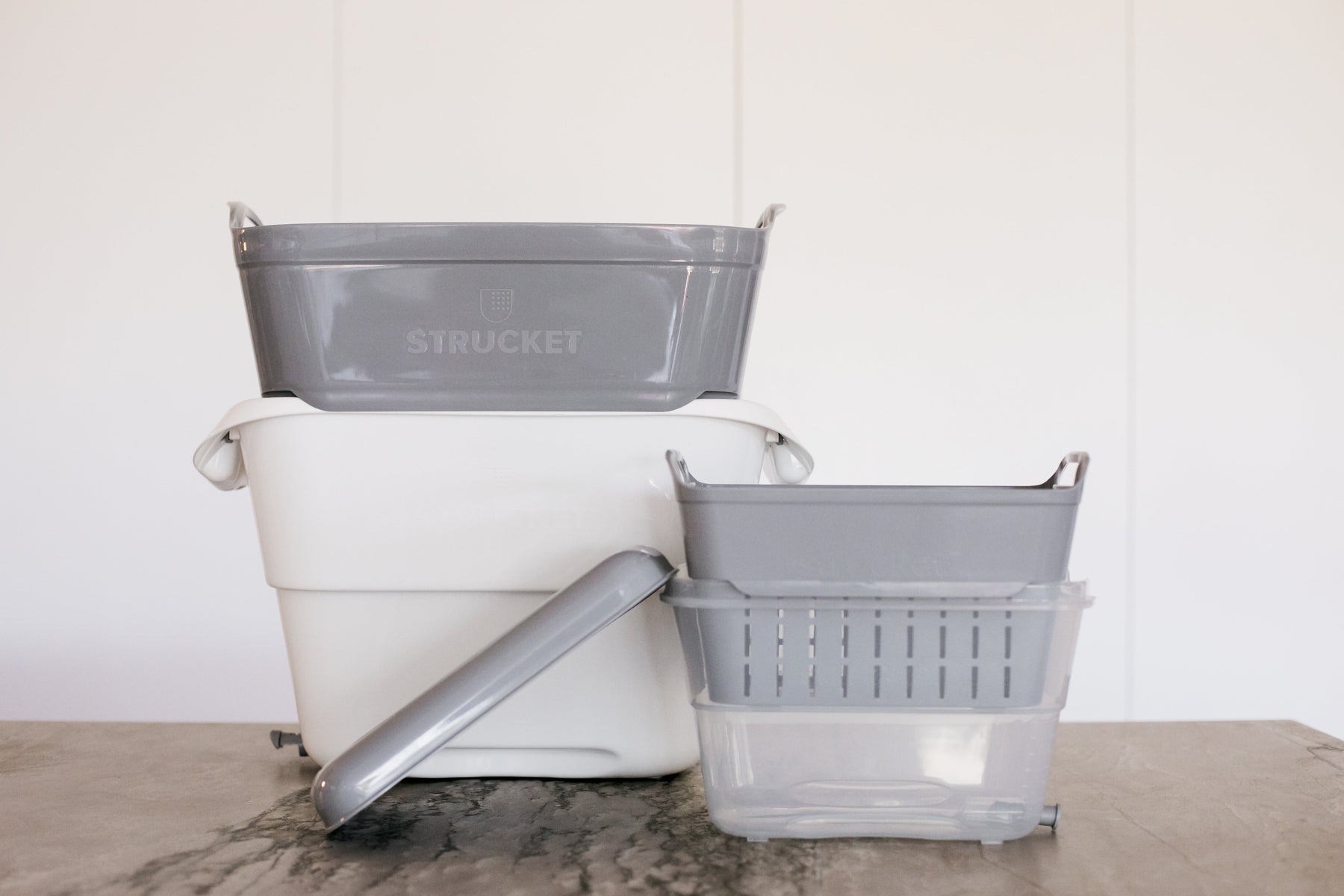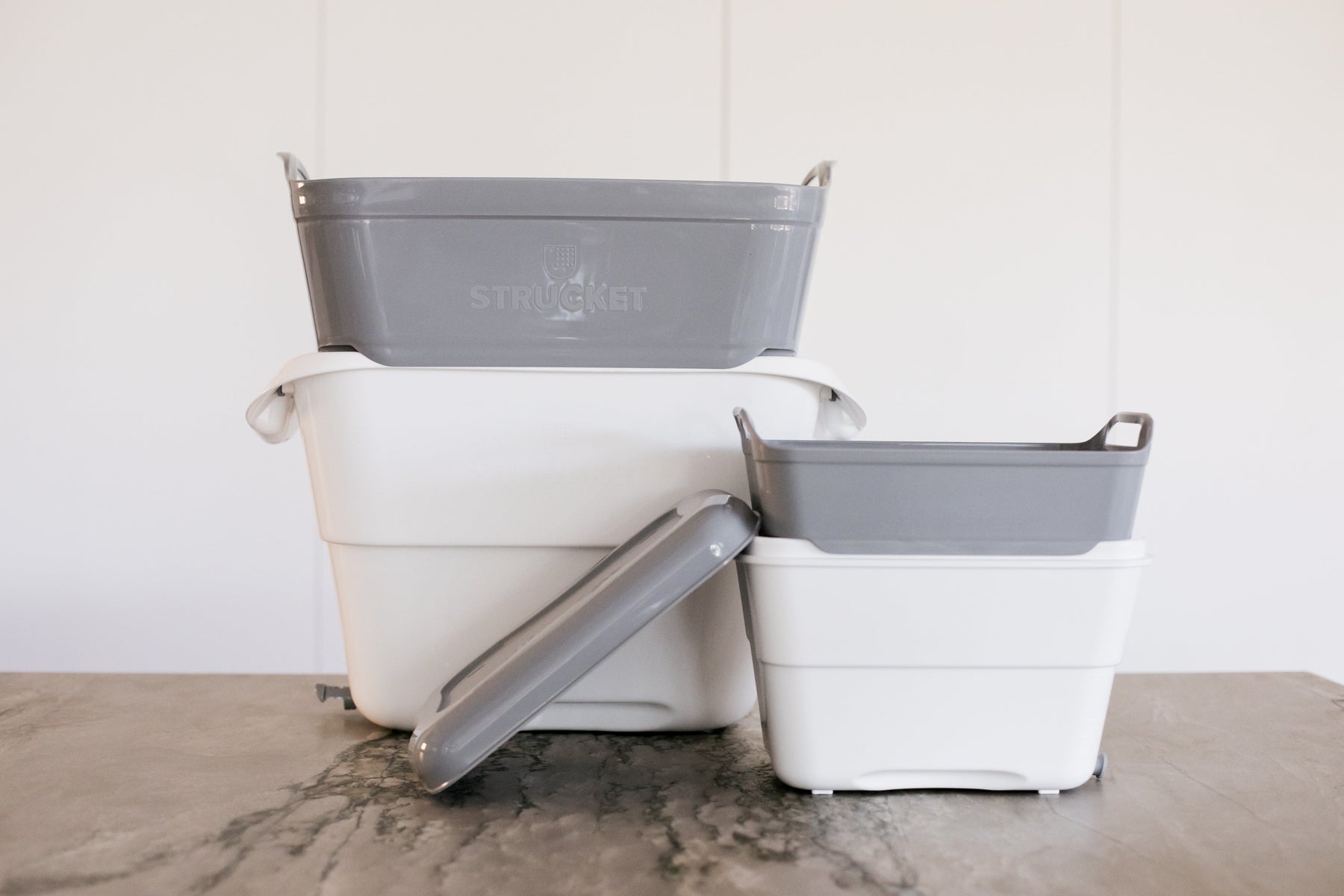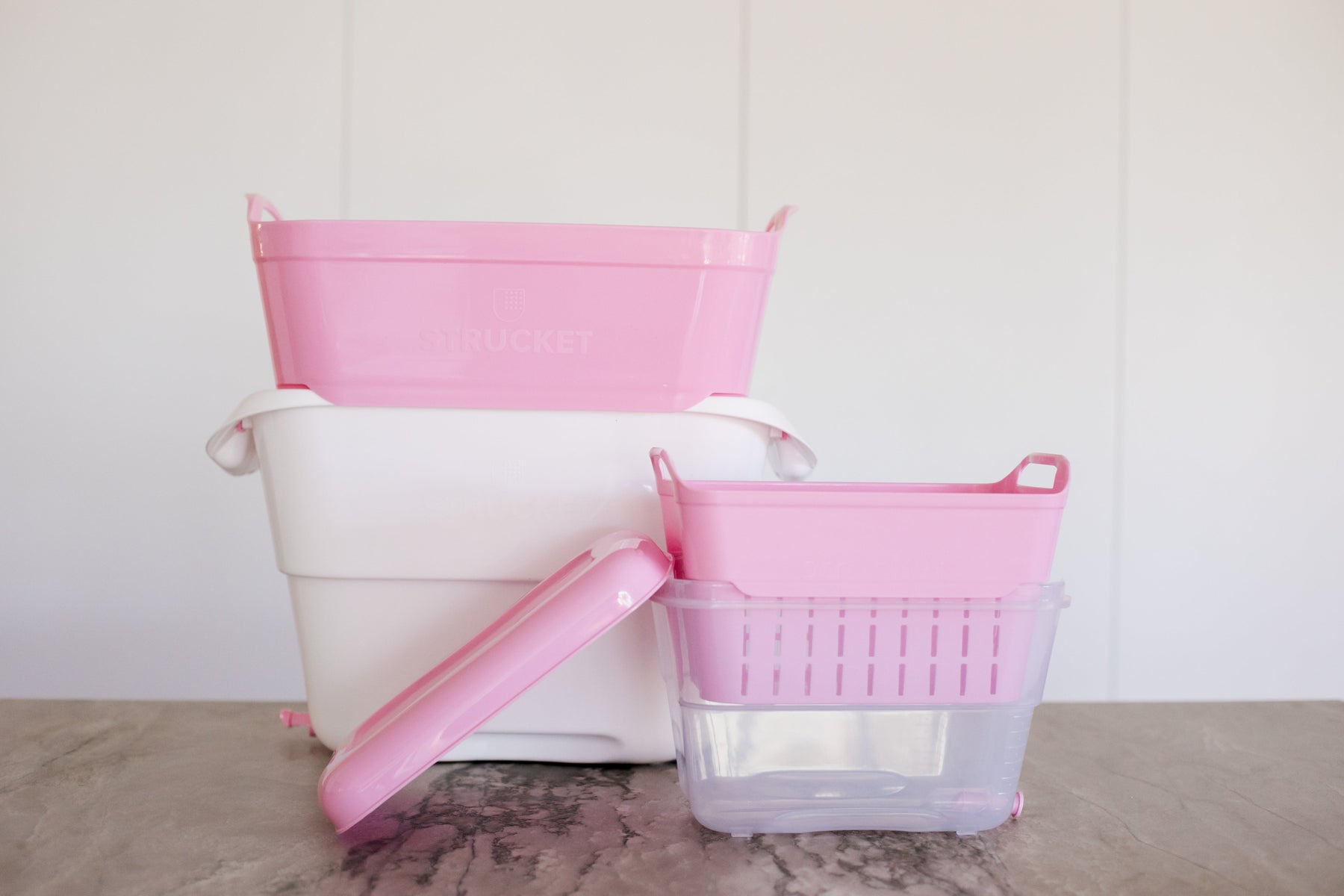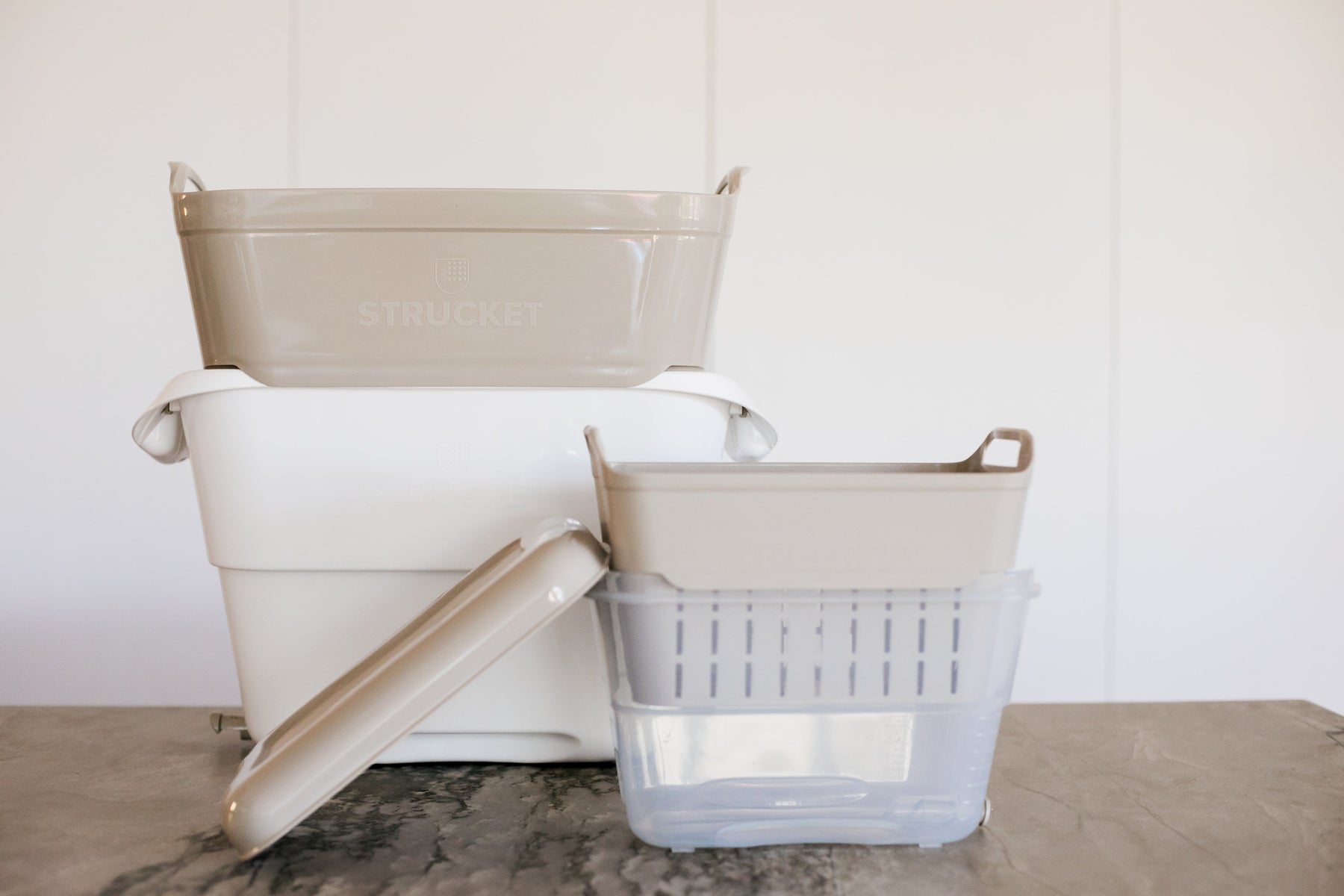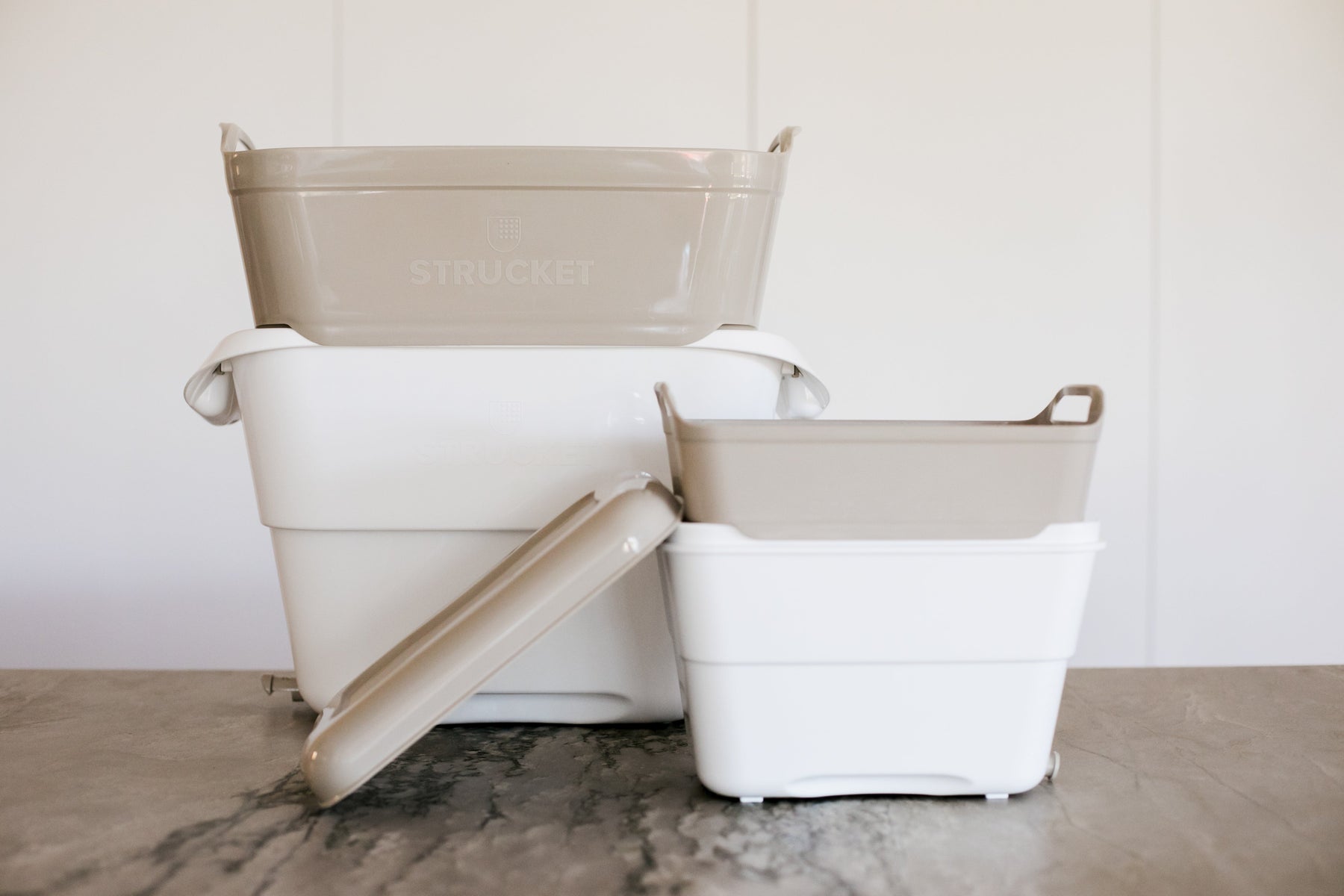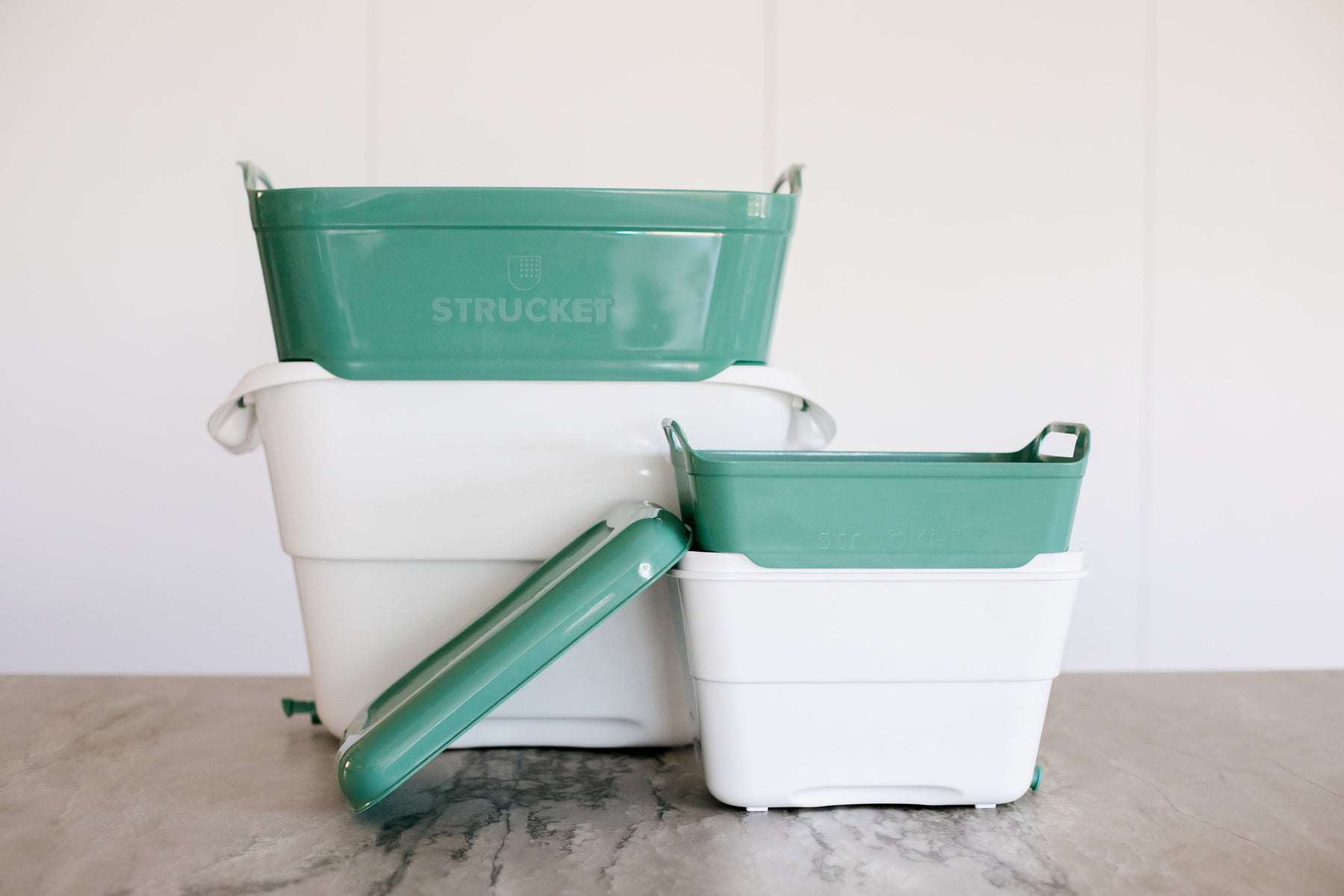 Strucket 19L + Strucket Mini Bundle
Bundle colour:
Aqua Bundle
Mini base colour:
White Mini
Name a more iconic duo - the Strucket 19L and Mini unite!
No size is too big or too small when you grab the Strucket 19L and side-kick Strucket Mini in a bundle!
Tackle laundry day with the larger option, then strain all your fresh fruit with the smaller option. The opportunities are limitless, and you can Soak, Strain, Drain using both Struckets at once!
Soak - Simply fill with water and the best agent for your desired cleaning outcome, and then walk away!
Strain - Easily pull the strainer from the bucket, click into place and separate the soaked items, leaving the dirty water behind.
Drain - Best of all, when the whole job is done, you just need to release the plug built into the base of your Strucket and watch your dirty water drain away. Your hands never have to touch the dirty, smelly water!
Your kitchen and laundry will always look stylish and put-together, with the contemporary styles and matching colours of your Strucket bundle.
Now you're that parent that cleans and multi-tasks with ease, and without touching any mess! That's parenthood made easy (or, at least, easier!)

Good for all mums, Mother Nature included
The Strucket can be used time and time again, and is 100% recyclable, making it easy to do your bit for the planet.
Plus, it's BPA-free, so it's safer for your family, too.
The Nitty-Gritty
Interlocking technology
Food grade
Australian made
Patented connection
BPA free
100% recyclable
Dishwasher safe
Boiling water safe